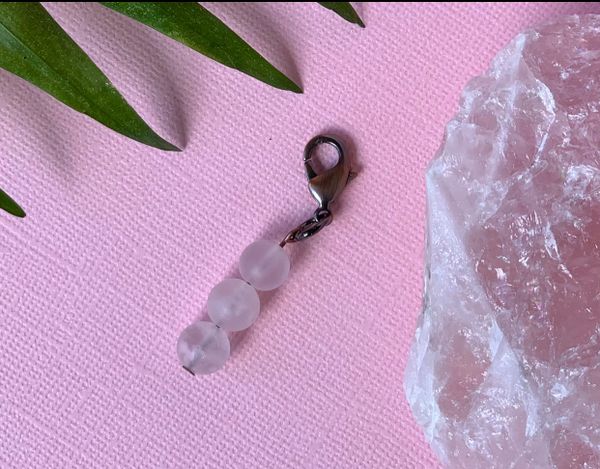 Rose Quartz Tri Charm
Rose Quartz is one of the best crystals for pets to wear.  The calming healing crystal gives a loving energy that attracts and supports feelings of unconditional love and support.
Rose Quartz crystals are ideal for rescue pets as it emits vibrations of love which support emotional healing.
If your pet is displaying any of the following behaviours and emotions, your pet can greatly benefit from the use of crystals:

Anger
Agression
Fear
Muscular Tension
Nervousness
Past Abuse
Stress
These are all behaviours that the energy of Rose Quartz will help to heal.
The charm simply hooks onto the collar or harness.